Gary Melton of Novo Recruitment UK has written the below blog post about the death of his friend Paul, the support Winston's Wish is giving to Paul's family, and Gary and Novo's fundraising for Winston's Wish.
In February this year, all of our lives changed when our friend Paul suddenly died at the age of just 36, leaving his wife Steph and beautiful boys Harvey and Zach.
To say this was a shock is a massive understatement. Just 3 or 4 weeks earlier my wife and I and our 3 daughters had been round to Paul and Steph's house for a New Year's brunch. The kids – as always – were off doing their thing, playing together without a care in the world. Paul and I, as usual, ended up discussing business, future trips to Center Parcs with the families, our future consultancy business which we were going to set up (this may or may not have ever happened but it always cropped up) and our new found appreciation of herbal teas. We talked about how great it was seeing our kids growing up together, just as my wife and Steph had done 30 or so years ago.
So when "the call" arrived to inform us of the tragic news, it felt like a punch to the stomach which was instantly compounded by the stark realisation that life was never going to be the same ever again for Steph and the boys.
I have reflected on life a lot since Paul's passing. Life is precious and clichéd as it might be, every day truly is a blessing. Life is about experiencing things, spending as much time as possible with the people we love and not worrying about the trivial/material things which in the grand scheme of things really don't matter.
Therefore Tough Mudder came at a good time. Not only did it present the opportunity to take on a challenge that I would previously have passed on (in no small part due to the fact I haven't run beyond 5km in over 15 years), but it also gave me the opportunity to run on behalf of Paul and raise money for a charity which is actively involved in supporting Steph and their boys – Winston's Wish.
It was actually Steph who mentioned Winston's Wish and how good they had been when I first told her that I wanted to raise money in Paul's memory and due to the nature of their work and the fact they were working directly with the family, it was an absolute no-brainer. Fortunately, the other chaps in the office all agreed that it was an extremely worthwhile cause and we set about preparing – through a combination of sporadic exercise and eating chicken – for the challenge ahead.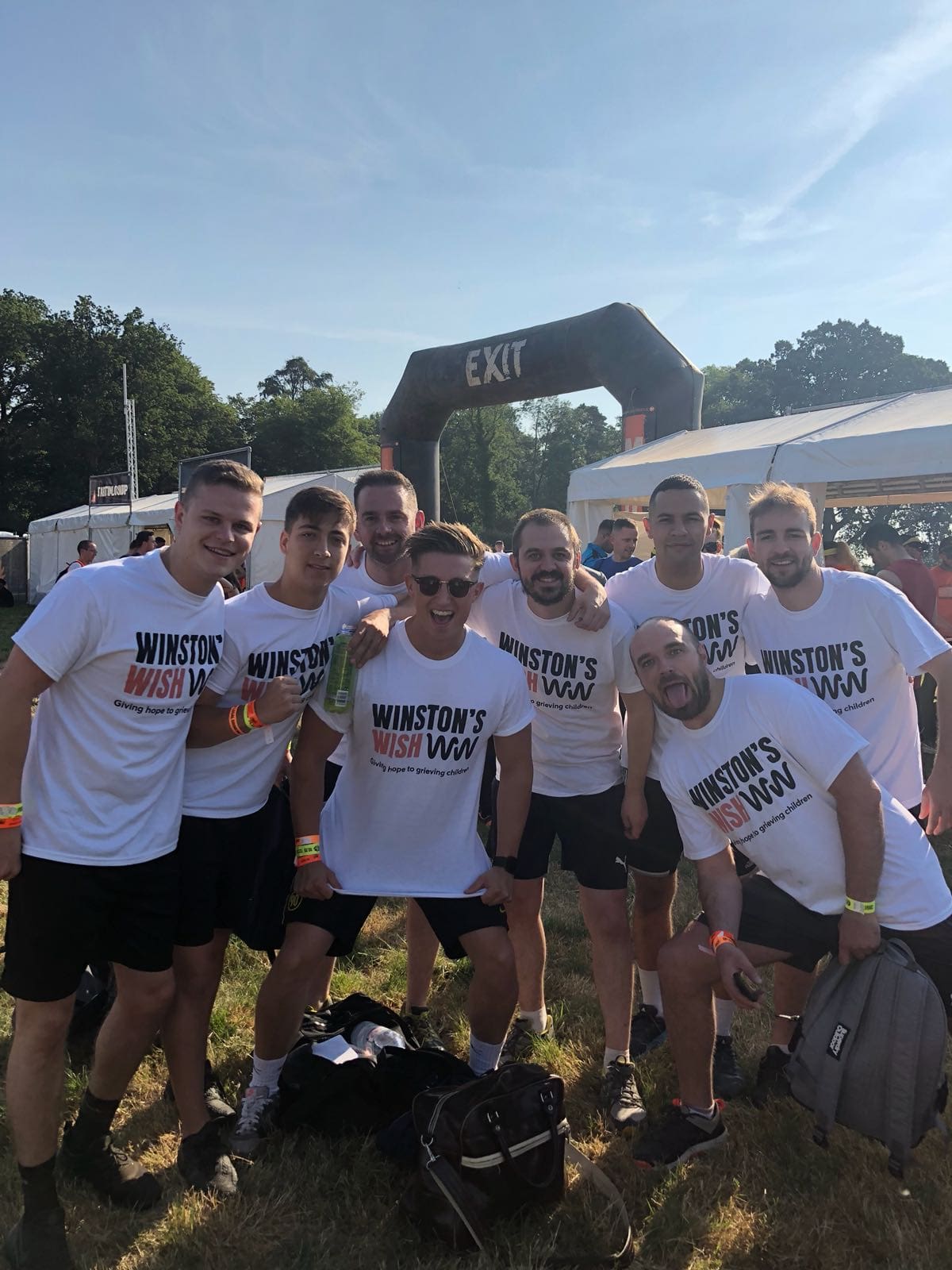 On Saturday 7th July our team hit the Tough Mudder trail in extreme weather conditions – the heat was brilliantly intense even at 8:15 am – and while we sustained a few injuries along the way, the entire team made it through the 10 miles of mud and obstacles to complete the course in a very respectable 2.5 hours.
I was extremely proud to see the team work together and help each other to overcome some really challenging obstacles and even more delighted to have raised over £1500 for Winston's Wish who can hopefully use the funds to help other families in a similar position to Steph and the boys.