Winston's Wish held its inaugural Glitter Ball at The Rose Club Monaco Ballroom on 21st July in Wigan.  More than 200 guests experienced a glamorous evening of Ballroom, Latin and Sequence dancing, plus a spectacular dance display from Amy Hancock and Alexander Whyatt, a Latin American competitive couple who are currently ranked as number 14 in the UK's Amateur Latin dance category.
Through ticket sales and a hugely successful raffle, the event raised £2500 to support our vital work in the North West region. Winston's Wish works with families throughout Greater Manchester, an area of significant need where bereavement services have previously lacked.  Over the past four years, Winston's Wish has worked to build up a presence in the region and reach those children and families in dire need of support.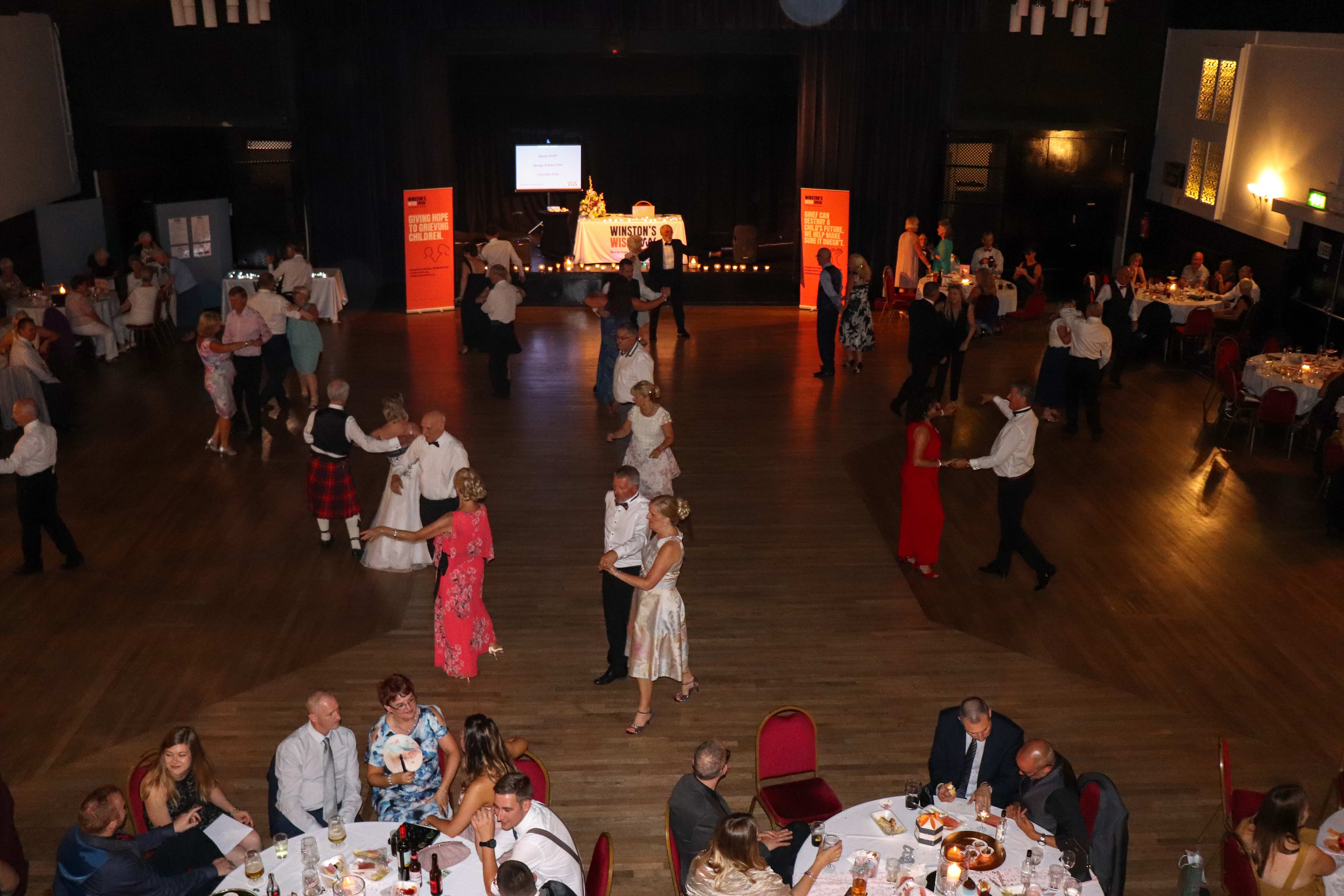 fundraisin
The Glitter Ball not only raised critical funds that will enable us to continue to work with bereaved families, it also raised awareness in the region that we are here to help.  Highlighting the impact of our work, Winston's Wish Young Ambassador, Sobiah Ahmed, shared her experience with loss and the difference Winston's Wish has made in the way she copes with grief. Attended by Wigan Mayor and Mayoress Sue and Allen Greensmith, and Winston's Wish CEO Fergus Crow, this was an event that really brought together key members of the community in a show of strong support and commitment to expanding our reach.
Lisa Kelley, Senior Practitioner for Winston's Wish in Wigan, who organised the event, said:
''Having worked with families in the North West who have suffered a bereavement for many years, I wanted to raise funds to better to support these children and young people.''
Malaney Varaljay-Boyce, Head of Regional Fundraising and Events at Winston's Wish, added:
"The Glitter Ball was a fantastic evening of dancing and entertainment and a brilliant way to support Winston's Wish. We look forward to this becoming an annual event, bringing the community together in support of such an important cause and of course, to have a Ball of a time!"  
Winston's Wish would like to sincerely thank all those who sponsored the event and generously donated items for the raffle. Particular thanks goes to Centurion Blast Cleaning Ltd. for sponsoring the catering and 8th Wonder, who kindly donated the venue and a number of fantastic raffle prizes.