Russ, from Gloucester, will be taking on the Ride London-Surrey 100 for Winston's Wish this July. His love of cycling is something he got from his Dad, who died when Russ was just 11 years old. We spoke to Russ recently to find out more about why he's cycling to give hope to grieving children…
I was 11 years old when my dad made the decision to take his own life; I don't think anything can prepare you for that. I remember the day so vividly, and it's still something I find tough to share, but I can tell you that waking up to find a suicide note and looking out the window to see people attempting to resuscitate your dad is not something that is easy to get over. It was like my whole world had fallen apart and I remember just feeling numb. It was like none of it was real.
As dad was taken off to hospital by the paramedics (mum was going with him having come home from a night shift), me and Stu, my brother, were whisked off by family; I had never felt so alone. I still remember the moment mum came to pick us up and I couldn't bare walking into the room and blurting out "where's dad?" and the pain of hearing he's gone. It never felt truly real until we saw him at the funeral home a few weeks later. Those first few weeks, I remember wondering how life would go on.
I am lucky that I hold no ill feeling to my dad. That's not to say there hasn't been times I hated him for leaving us, or cried over something stupid and wishing he was here. Just the other week I found Father's day especially hard, but now I can remember him for the funny, loving man he was. That's what I choose to remember.
I share with him a huge love of rugby and also cycling, although cycling came much later. I didn't understand the Tour De France as a boy but I loved going out on bike rides with Dad. I remember on our last holiday with dad in Weymouth, sitting watching Chris Boardman cycle to gold at the Olympics and becoming fascinated sharing Dads joy. This started a lifelong love of the sport; and it's why I cycle to remember him and raise money for this amazing charity that got me to a place of being able to love my Father again.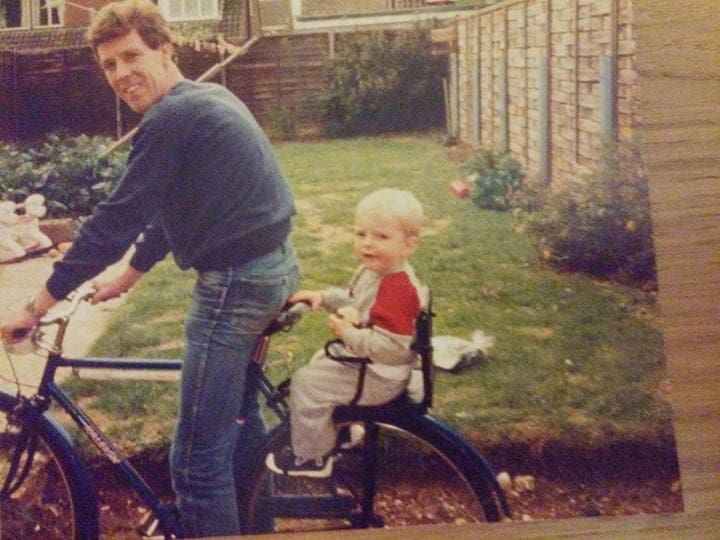 Myself and my brother were in the first group at Winston's Wish and also in a group especially for people who had lost someone through suicide. I remember being able to talk to people, from the amazing team of Winston's Wish or just with other kids. Sharing experiences, thoughts, fears and feelings. Realising how you felt… that your mates say things like "I hate my dad" and realising that although you felt horrible for feeling it, that was ok, and others had felt that too.
So just by talking to others, it was very cathartic. It got you to a point where you believed you could go on with life and that I understood my dad wasn't horrible or a coward or any of those other thoughts I'd had. He still loved us very much – he'd just gone into a dark place and although you felt guilty it was not your fault. I can't imagine having to have gone through that without Winston's Wish and its why I enjoy doing the cycling.
I know I don't have to give back to this great charity and they would never ask me to, but It helps me to give something back, and hope that any child who has to go through a similar experience can get the help I got.
In addition to the initial group, there were the trips out to the Forest of Dean, the activity days and visiting Winston, the adopted bear at Whipsnade Zoo. Those are moments I remember of just being a kid again… of having fun and letting go of the grief. It didn't take it away, but it was a reminder that your life was still out there for you to live and enjoy, and that the horrible event you had endured, did not have to define your childhood or you as a person.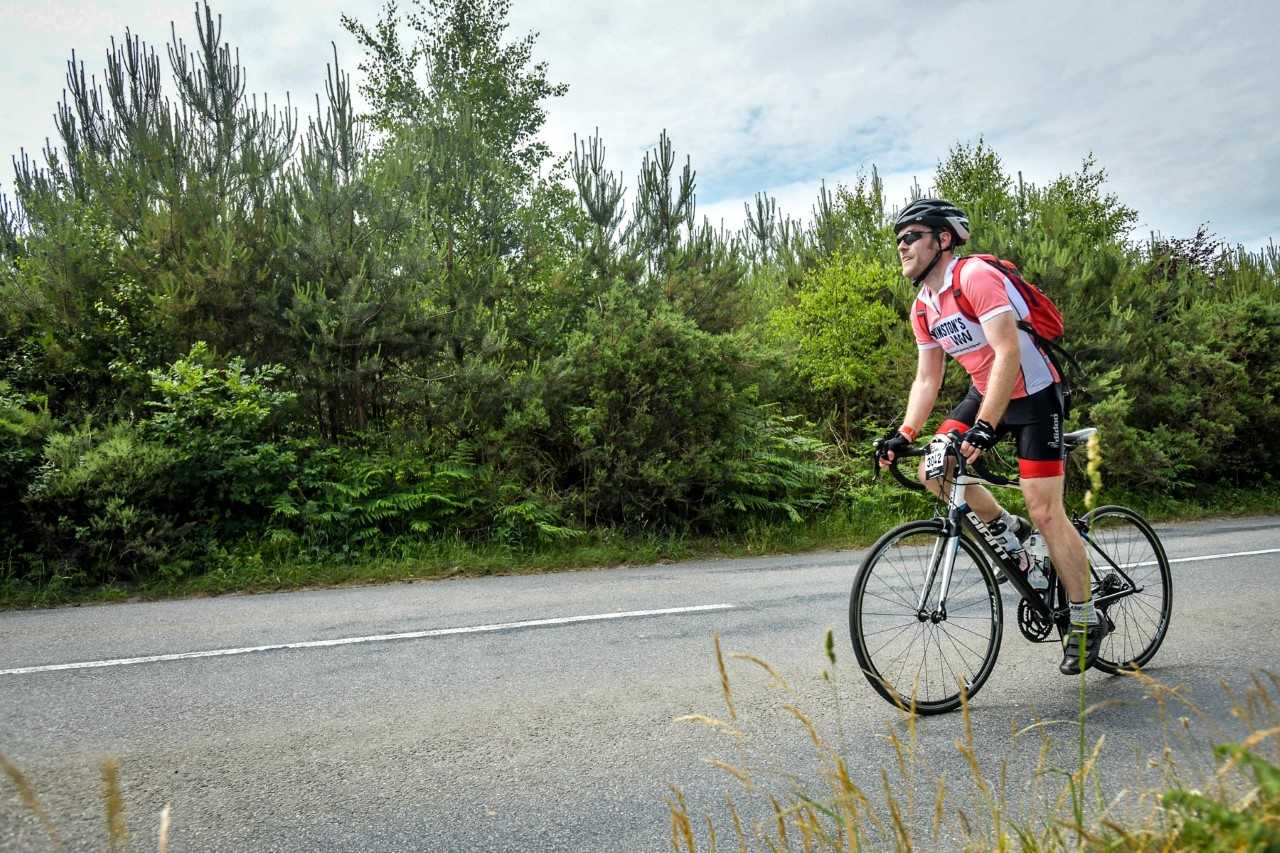 I cycled from Land's End to John O'Groats a few years ago to raise money and that was an amazing experience. Even now it continues to give me more than I have ever gotten from it. I've lost a lot of weight whilst cycling and feel in the best shape I've been in, so I'm hoping the Ride London-Surrey100 will go great. I recently did a Wiggle Bike ride of 103 miles and got my best time ever so I'm feeling confident I can have a good day… but we will see!
The main thing is that I want to enjoy it. My favourite thing about cycling is after a tough day I can jump on my bike and in a short while be on a quiet road, with beautiful scenery and be alone with my thoughts, pushing myself and clearing my head.
The Ride London-Surrey100 is something I've been building towards for a while now and I'm looking forward to putting the Winston's Wish jersey on and taking in the sights of London,  and seeing it from the view of a saddle on closed roads and soaking up the atmosphere of the event. If I can get a good time even better, but I'm looking forward to crossing the finish line and feeling like I've accomplished something, and seeing Winston's Wish benefit from mine and other amazing cyclists suffering, by having more funds to put into their vital work!
Russ is hoping to raise £1,000 to help other children who have experienced the death of a parent through his 100-mile cycle on 29th July. Good luck Russ!
You can see how Russ is getting on with his training by visiting his fundraising page