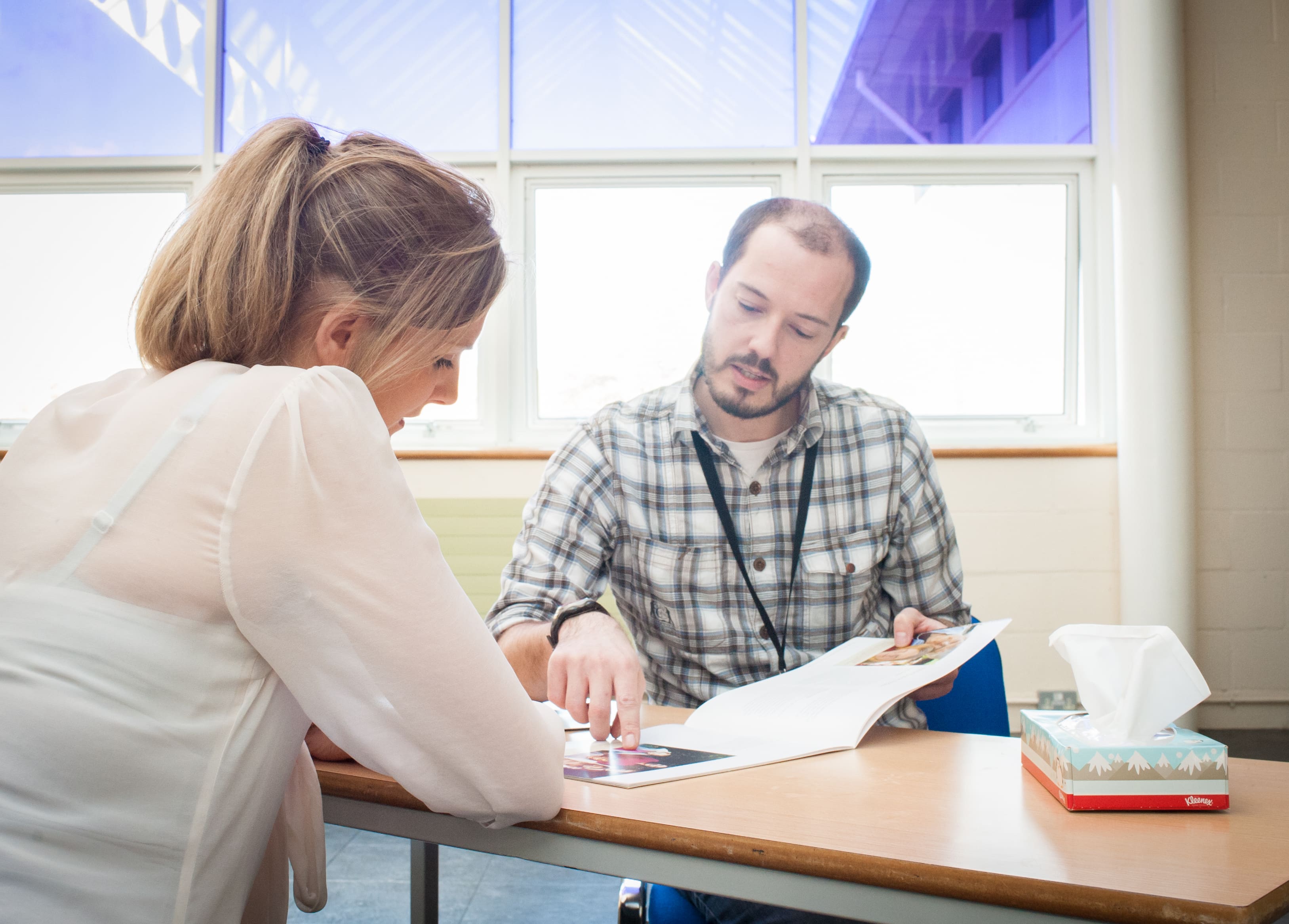 Who is the Drop-in for?
The Drop-in is a service that Winston's Wish started in January 2013. It is open to anyone who would like to find out more about us and the services we provide or would like to meet with other people in relation to a bereavement. We also welcome individuals/families from outside of these locations/areas who wish to make the journey to meet with us.
Please click your region's tab below to see what drop-ins are available. For more information, please call our Helpline on 08088 020 021 or visit our Facebook or Twitter pages for updates.


Every Wednesday 1pm – 2.30pm
Sunshine House, Wellington Street, Wigan, WN1 3SA
Parking available in car park.
Second and fourth Friday of every month 1.30pm – 3.30pm

Macmillan Information and Support Service at Bolton One, Moor Lane, Bolton, BL3 5BN
Parking available in various pay and display car parks across the road.
Close to the train station and shops with car parking.
First Tuesday of every month, 2pm-4pm. MacMillan Centre, University Hospital of South Manchester NHS Foundation TrustSouthmoor Road Wythenshawe Manchester M23 9LT
Hove
First Saturday of every month, starting July 7th, 10am till 2pm.
Ventnor Villas, Hove, BN3 3DD, Set back between house numbers 2 and 3.
Need support?
Call our Freephone National Helpline now on 08088 020 021 for free and confidential advice and support.
08088 020 021