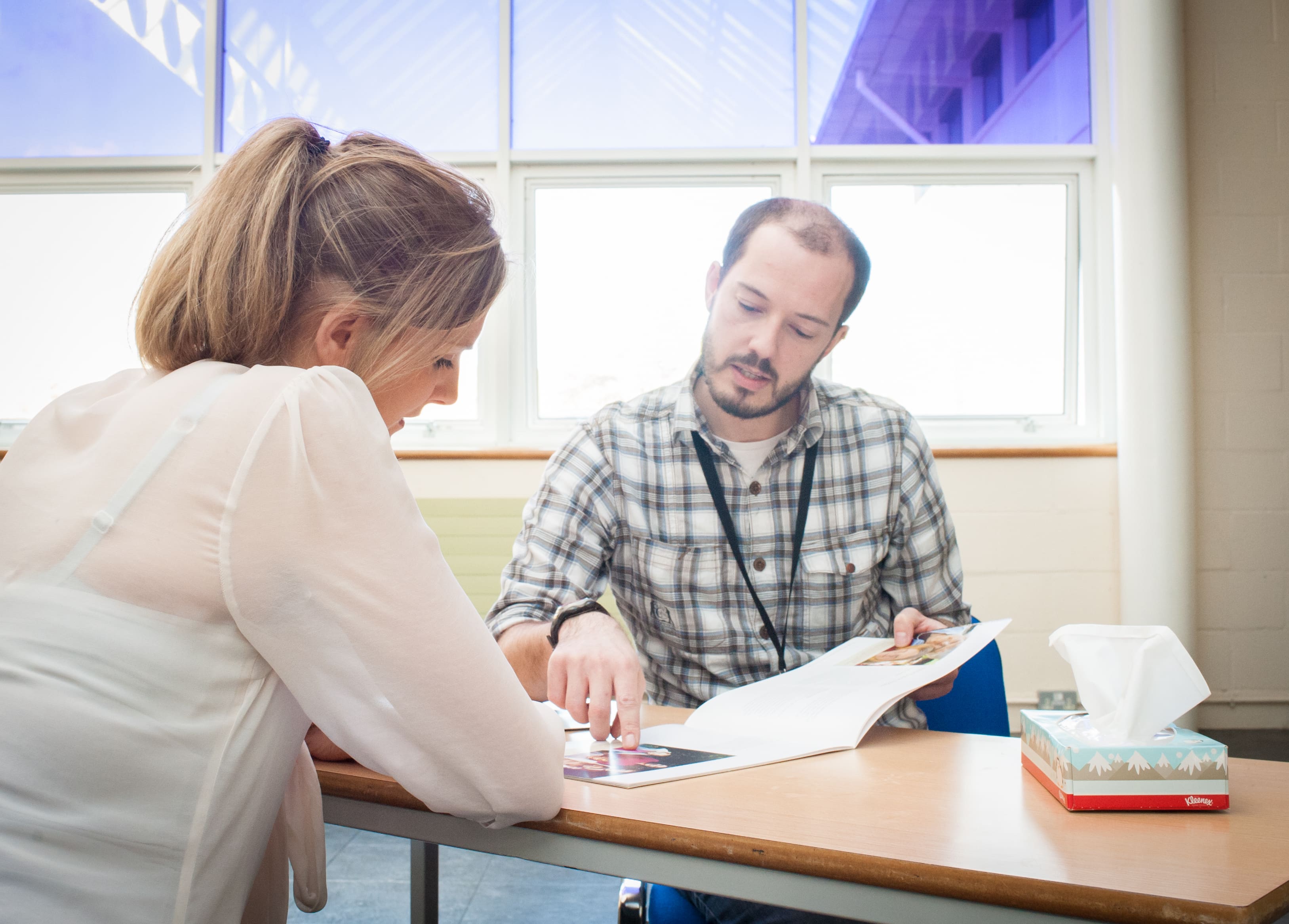 Training Days
Winston's Wish has teamed up with Giraffe Resilience to bring you a new and unique training offer.
Our training days are now co-delivered by one of our experienced practitioners, who brings our years of experience into the training room, alongside a highly experienced and fully qualified trainer from Giraffe Resilience who is passionate about wellbeing and resilience.
Resilience is important for two reasons: it plays a vital role in allowing children to lead full and flourishing lives following a bereavement, and resilience is also important in ensuring that you are well placed to support the children in your care to the best of your ability.
These two specialities, together, will equip you to not only fully support the child or children in your care, but also to ensure you look after yourself in the process.
The course is split over 3 days, each day covering different topics in detail, but each one designed to build on the knowledge gained from the last. You can book onto all three days using the button below, or book individual days in the appropriate sections.
Book Training
On this day you will get an overview of child bereavement and understand the needs of these children, learning how to make it talked about and not hidden. We will cover some issues around how children understand and react to grief at different developmental stages
We will also cover bereavement theory and touch on trauma and some of the other complicating factors.
You will learn some self-care techniques to ensure that you are well supported in order to meet the needs of the children in your care.
This day takes an in depth look at supporting a child and their family through a serious illness with a palliative diagnosis. You will explore how the techniques can be adapted for different developmental stages and the wider impact on the family as a whole.
We look at how grief can be impacted by other factors – cultural and the cause of death, and we offer different tools and techniques for each scenario.
Trauma and grief often come hand in hand, but here we look in detail at how they differ and the particular support a child with significant trauma needs.
As the mental health agenda comes more and more to the fore, it is important that Schools are equipped with the correct policies and procedures to support a child when it is needed. Here we offer advice and guidance on this.
The day finishes with another lesson on self-care and building up your tool kit to support yourself.
On the final day we look at complicating factors and vulnerabilities including complex family structures, children in the care sector and children with special needs and how you can support these individuals and their families.
We take an in-depth look at self-care and building resilience. Resilience is the ability to bounce back from adversity, to remain motivated and productive in the face of increasing pressure, uncertainty and stress. This is vital to enable you to continue to support the children and young people in your care.
Our bereavement training support is available for anybody looking to improve their knowledge and skills to better support bereaved children and young people.
We have found that our training is particularly useful for professionals, including medical professionals, teachers and carers. 
Winston's Wish designs training programmes to meet the particular needs of your organisation or group and work closely with you.
After initial contact with our coordinator, we can provide you with a Training Request Information Pack (TRIP) to help you to consider all your requirements and cost and resourcing implications.
We will work with you to ensure that the session will cover all identified aims and learning objectives.
Each year our experienced practitioners participate in many conferences and seminars as guest speakers and workshop leaders.
Our presentations are based directly on our practical experience of supporting bereaved children and their families.
Information for
Professionals
Many professionals come into contact with bereaved children and young people – including members of the health professions, police officers, people within voluntary organisations for young people and many others. Over 40% of calls to the Winston's Wish Helpline come from professionals seeking additional guidance and information as they support bereaved children and young people.  Some of these professionals will have received some bereavement guidance to help them provide appropriate support to a grieving child. Others won't receive any special training to prepare them for this role.
We also have a range of publications and resources that may be of interest on our online shop.